Not much prep left. Today I'll just double check that I have everything I need for tomorrow. I harvested thyme & sage from the garden about a week ago, just ahead of a frost. I brought my rosemary into the basement, and it seems to be doing fine inside.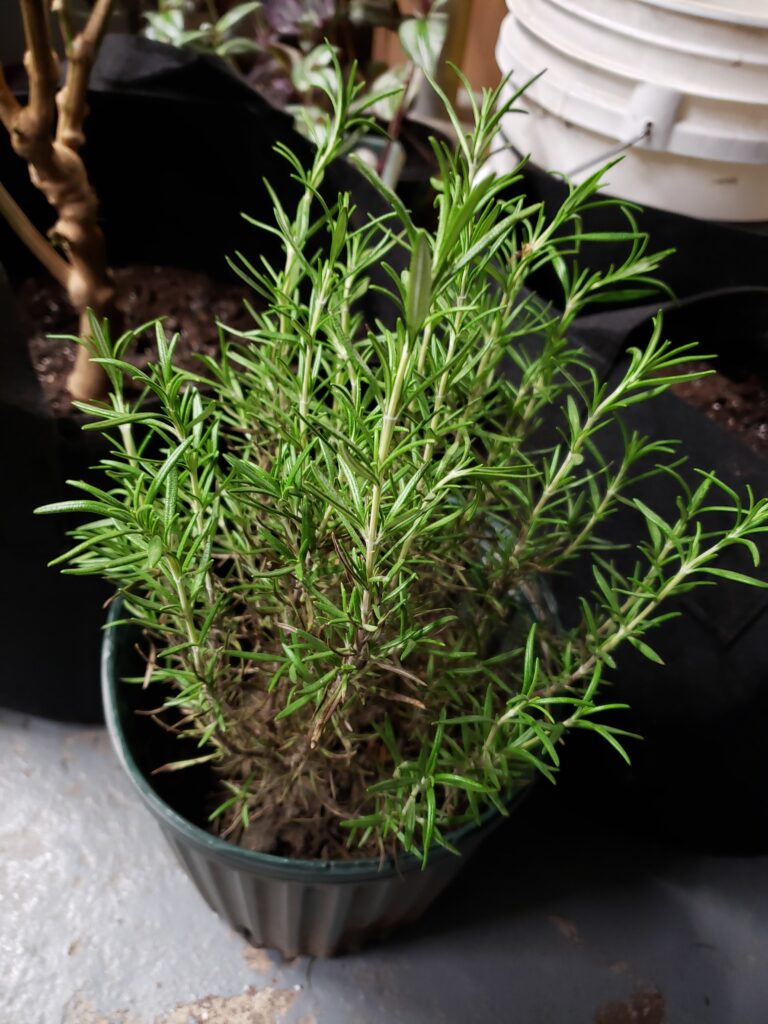 We do nothing different with the turkey for Keto. The only change we make is for the gravy. Instead of using a bunch of flour, we use just a couple teaspoons of xanthan gum. And it makes the best tasting gravy you'll ever have. The one trick we've learned is to mix xanthan gum with oil or grease if you can. But not water. It does NOT mix with water very well. For gravy I'll put some drippings in a shaker cup and shake it with the xanthan gum. Just be careful to let it cool first, and then open the lid very slowly, otherwise you'll get a faceful of hot spray.
5 years ago, I made my first solo turkey. As with most of my recipes, I looked online at multiple recipes. Took a bit from different ones and came up with my own. So here is the "official" Stewart Family Turkey Recipe:
Rinsed turkey and removed giblets package and neck.
Put sliced lemons, fresh herbs (thyme, rosemary and sage), a couple celery stalks with leaves & half an onion inside the cavity.
Quartered the other half of the onion and lay in the pan's bottom.
Then I laid a few of the herbs over the top and sprinkled a little salt and pepper.
Soaked some cheese cloth with a stick of melted butter and a small bottle of white wine and laid that over the top. Then popped it in the oven. 
Baste right over the cheese cloth every 30-60 minutes. 
I keep forgetting to take a before pic, but here's a little over an hour in.