Today I made a cream of mushroom++ soup for our green bean casserole. We basically use the regular green bean casserole recipe we've always used… A can of cream of mushroom soup, a teaspoon of Worcestershire sauce, three cans of cut green beans, a dash of black pepper, and instead of the French's French fried onions we use spicy pork rinds.
Here's the base recipe I use for Brown Butter Mushroom Soup
The first time I made this, I followed the recipe exactly. The second time I made this I decided this is great all it's missing is a bit of onion and celery to incorporate the cream of onion and our celery soups.
Here's what I'm putting in today.
6 T butter
2 T fresh chopped sage
1/2 c diced celery
1/2 c diced onions
3 6.5oz cans mushrooms, chopped
7 cups pork roast stock. (Yes, that's what I meant😃)
3/4 c heavy cream (because of the extra stock)
1.5 tsp Xanthan gum
Salt & pepper to taste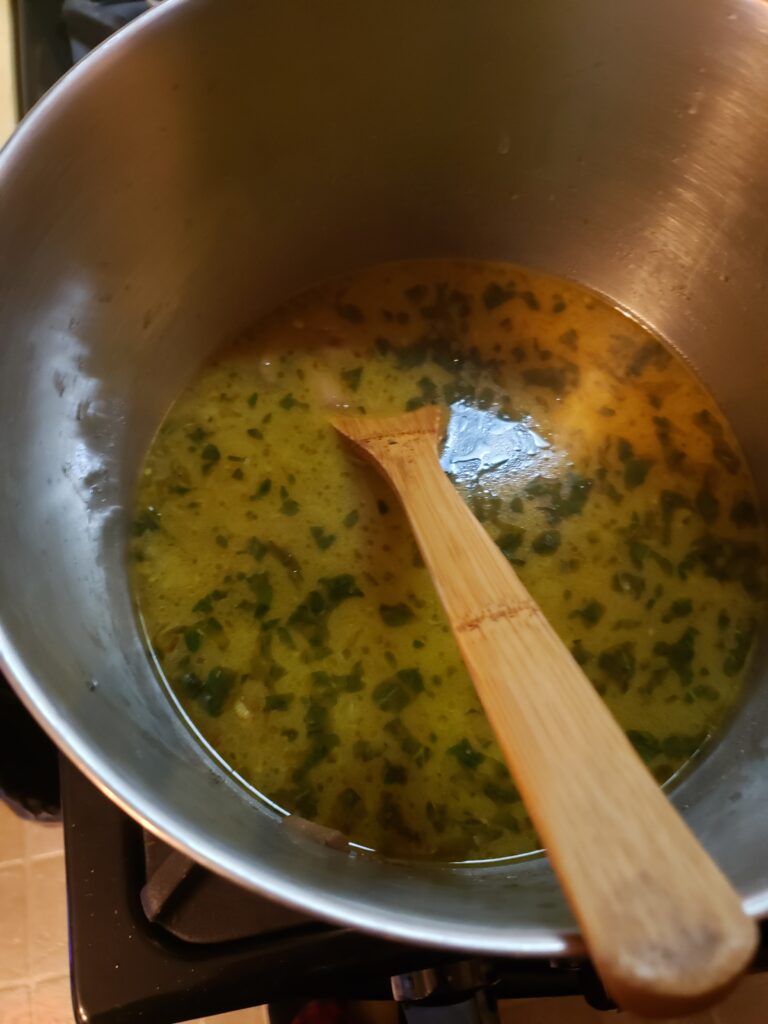 Instead of a food processor or blender, I just remove the soup from the heat after step 3 so it can cool a bit. Then I blend it up with an immersion blender, turn the heat back and stir in cream and xanthan gum.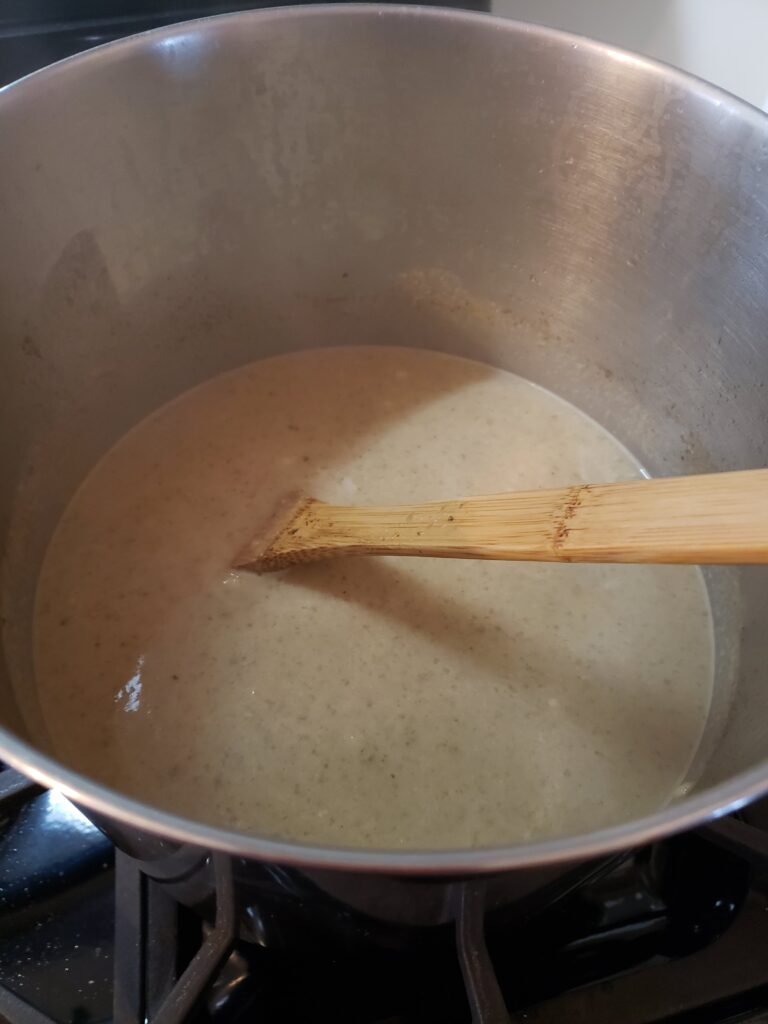 I only need about 1.5 cups of this for the green bean casserole, so I'll save that in the fridge, and freeze the rest for the next time I need Keto friendly cream soup.